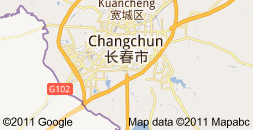 It is time for me to leave Changchun, after three very interesting weeks. I participated to a French-Chinese summer school on Random matrix theory and high dimensional statistics (July 10-30) organized by Zhidong Bai, Alice Guionnet, and Jianfeng Yao. The summer school took place in the campus of the Northeast Normal University (NENU). Most participants were French or Chinese speakers, except Jack W. Silverstein (so unique). My colleague Philippe Biane from Marne-la-Vallée was also there. It was the occasion to interact with Wembo Li, X.-D. Li, Tiefeng Jiang, Guangming Pan, and a bunch of young mathematicians. I gave with great pleasure a course around the circular law together with Charles Bordenave. Zhidong Bai worked on the circular law theorem during 13 years, see his interview by Atanu Biswas in 2006.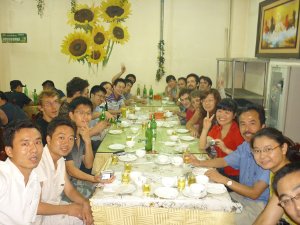 There are very few tourists in Changchun, and the local people were happy to interact with foreigners, these so strange long-nose. The hospitality of the local organizers was also wonderful. Beyond slight cultural differences, I enjoyed very much my time, including in particular the food and the drinks, a bit less the incredible road traffic. I will also remember forever our visit to Changbaishan at the North Korean borders. Despite numerous problems China remains an impressive country with great vitality and potentialities.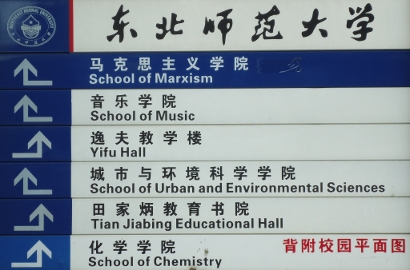 Related reading: rubrique Chine du Monde Diplomatique & Monde Diplomatique in Chinese.
Do you know these movies and writings? (ones of my favorites among others about China)