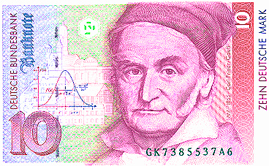 What is a good mathematical journal? Beyond science, here is a list of desirable features:
read. free electronic access for readers
write. free access for authors
board. frequently renewed international editorial board and editor in chief
review. peer reviewed editorial process
archive. sustainable archival of published articles
preview. full compatibility with arXiv.org
metadata. systematic production and diffusion of metedata according to standards
rendering. high quality rendering of mathematics such as with LaTeX
None of the available journals match all these criteria! Even the forthcoming arXiv overlay journals announced by épisciences.org will not fulfill the archive criterion. Well established electronic journals such as Electronic Journal of Combinatorics or Electronic Journal of Probability fail with the preview criterion and the archive criterion (not for EJP thanks to LOCKSS). Most well known traditional journals fail with the read and preview criteria. The so called Gold open access journals fail systematically by design with the write criterion.