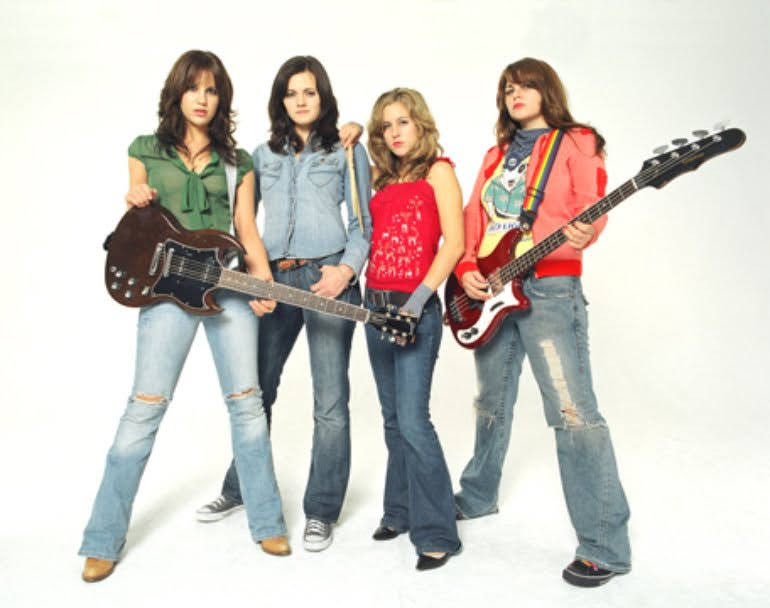 Il se trouve que l'un de mes groupes de rock préférés est intégralement féminin : The Donnas (1993 – 2012), composé de Bret Anderson (chant), Allison Robertson (guitare, cœurs), Maya Ford (basse, cœurs), et Torry Castellano (batterie, percussions, cœurs). Nées en 1979, elles ont débuté leur aventure au collège, et le milieu très masculin du rock les a cataloguées durablement dans la rubrique « adolescentes excitées et un peu nazes ». Pourtant, de mon point de vue, leur Spend the night, sorti chez Atlantic Records en 2002, est une réussite de premier ordre :
Voici Fall Behind Me de l'album Gold Medal sorti en 2004 :
Si vous préférez les Fender Stratocaster aux Gibson Les Paul, passez votre chemin. Les Donnas ont donné beaucoup de concerts à travers le monde, et ont eu des difficultés à traverser la période Napster. C'est ce qu'on peut apprendre au travers des interviews de l'époque encore accessibles. Par certains aspects, on pourrait penser que Napster fut à la musique ce que Sci-Hub est à la publication scientifique. Cependant l'utilisation de Napster nuisait aux artistes tandis que l'usage de Sci-Hub ne nuit pas vraiment aux chercheurs.
Voici enfin un contrepoint humoristique : la déclaration de Pierre Desproges de 1986 sur le rock :