Djalil CHAFAÏ (
شاﻓﻌﻲ جلیل

)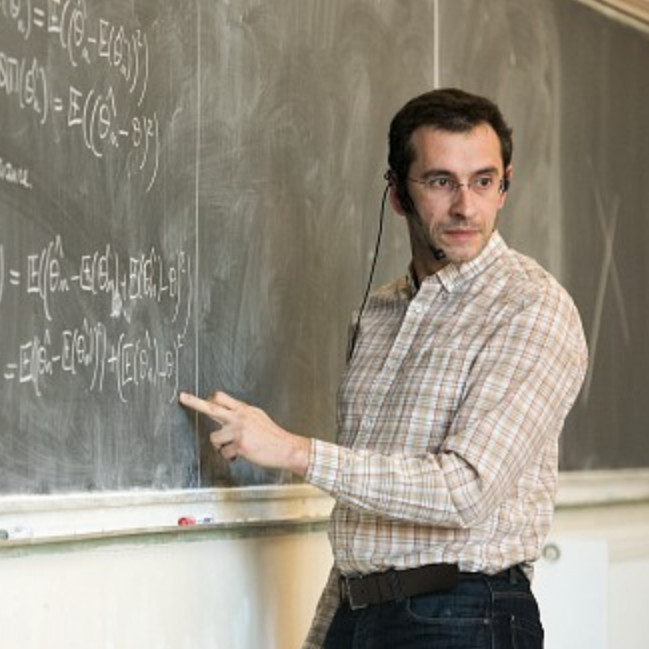 Professeur des universités (enseignant, chercheur, administrateur)
Université Paris-Dauphine / PSL (2013-)
Institut Universitaire de France (2012-2017)
Vice-président en charge du numérique (2017-2020)
CEREMADE
-
Université Paris-Dauphine
Place du Maréchal de Lattre de Tassigny
F-75775 Paris Cedex 16 FRANCE
Publications. arXiv · HAL · MR · ORCID · ZB · GS · MA · SS
Triangles. Mathematics-Physics-Informatics · Analysis-Probability-Statistics
Taste. Algebraic-geometric rigidity in analysis and in random structures
Blog. Libres pensées d'un mathématicien ordinaire (LPMO)
Past. UPEM · INRA · Oxford · Toulouse · CNRM
Email. firstname@lastname.net (without diacritics)
Office. B518bis +33(0)144.054.216 Social.


Brief CV. PDF (updated from time to time)
Photograph. Dated February 13 2017.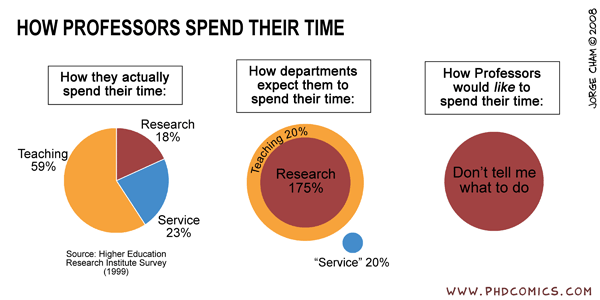 Duties (recent responsabilities)
Scientific agenda
Underlined item if participation to the organization or scientific committee.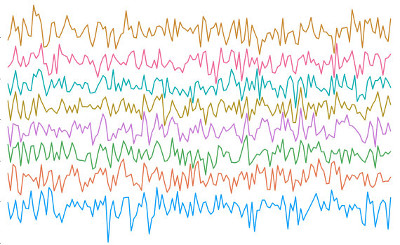 Standard seminars and colloquiums are not listed.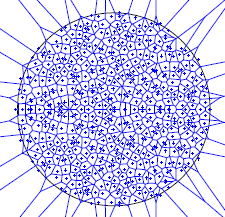 Research
I am currently working on making coffee without breaking the teapot (weak breakfast conjecture).
Markov processes/semigroups, their equilibrium/geometry
Sobolev type inequalities and partial differential equations
Stochastic models and stochastic inverse problems:

Mathematical Biology (pharmacology, biostatistics)
Mathematical Physics (spin systems, interacting particle systems, statistical physics)
Computer Science (data streams processing, queuing)
Earth Science (variational assimilation in meteorology)

Geometric functional analysis, concentration, convexity, isoperimetry
Random matrices, random graphs, and high dimensional phenomena
Boltzmann-Shannon and Voiculescu entropies, information theory
Random structures and algorithms, stochastic simulation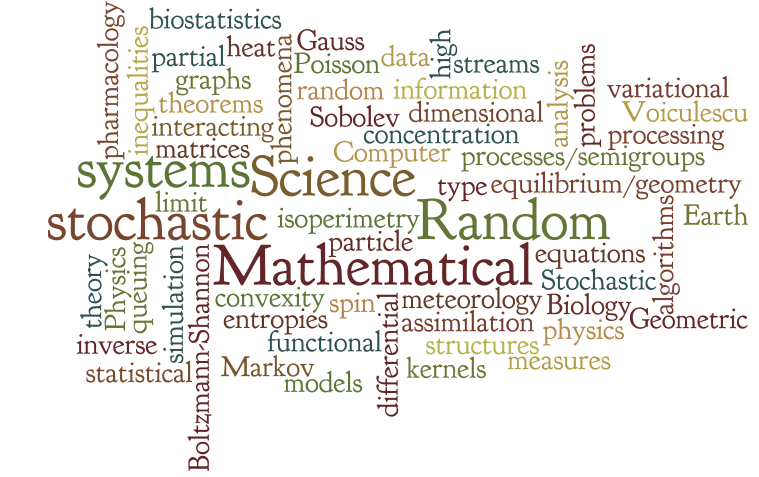 Underlined if contribution to creation or naming or organization.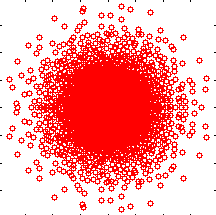 You may read Publications: science, money, and human comedy (on my blog).
Advanced Topics in Random Matrices
Proceedings of the États de la recherche 2014, Société Mathématique de France, held in Institut Henri Poincaré, Paris.
By Florent Benaych-Georges, Charles Bordenave, Mireille Capitaine, Catherine Donati-Martin, Antti Knowles
Edited by Florent Benaych-Georges Djalil Chafaï, Sandrine Péché, and Béatrice de Tilière


Panoramas et Synthèses

53, Société Mathématique de France (SMF), (2018) xii+204p.
Buy this book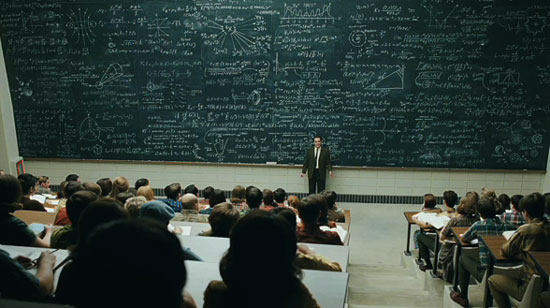 Many of these documents are (un)published in the prestigious Journal of Unpublished Results.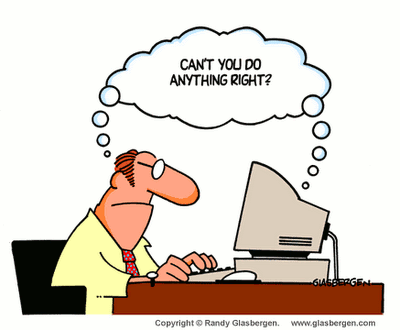 Software (C++, LaTeX, Python, …)
Just for fun, the circular law in Python via SageMathCell:
Enseignement

(teaching, mostly in French)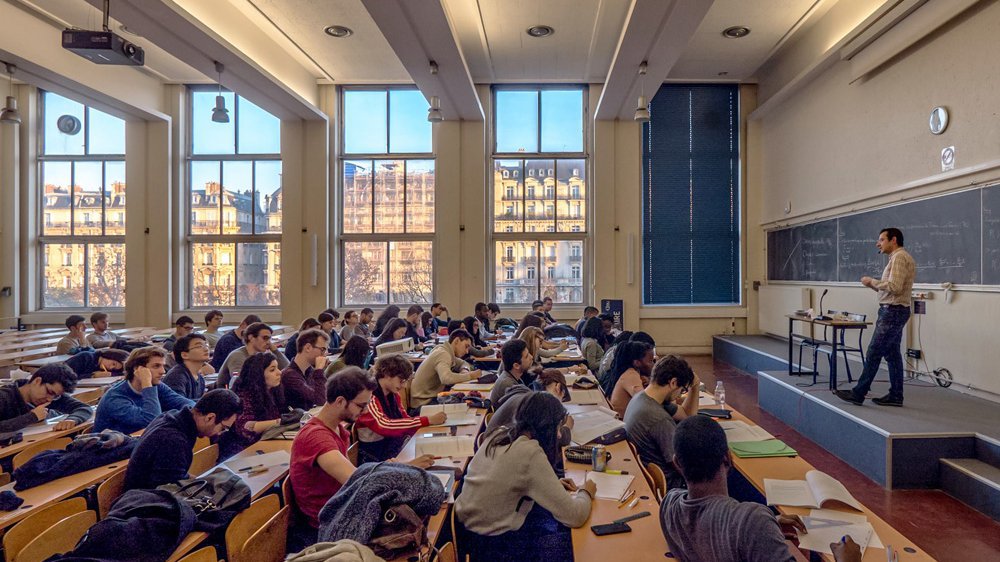 Ce que l'on conçoit bien s'énonce clairement et les mots pour le dire arrivent aisément, N. Boileau, L'art poétique (1674) Chant I. J'ajouterais quant à moi que la réciproque n'est pas forcément juste. Méfiez vous des beaux parleurs !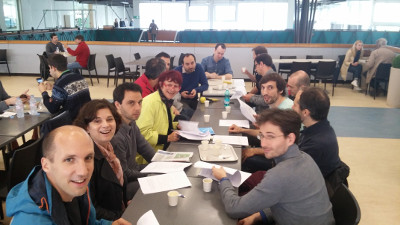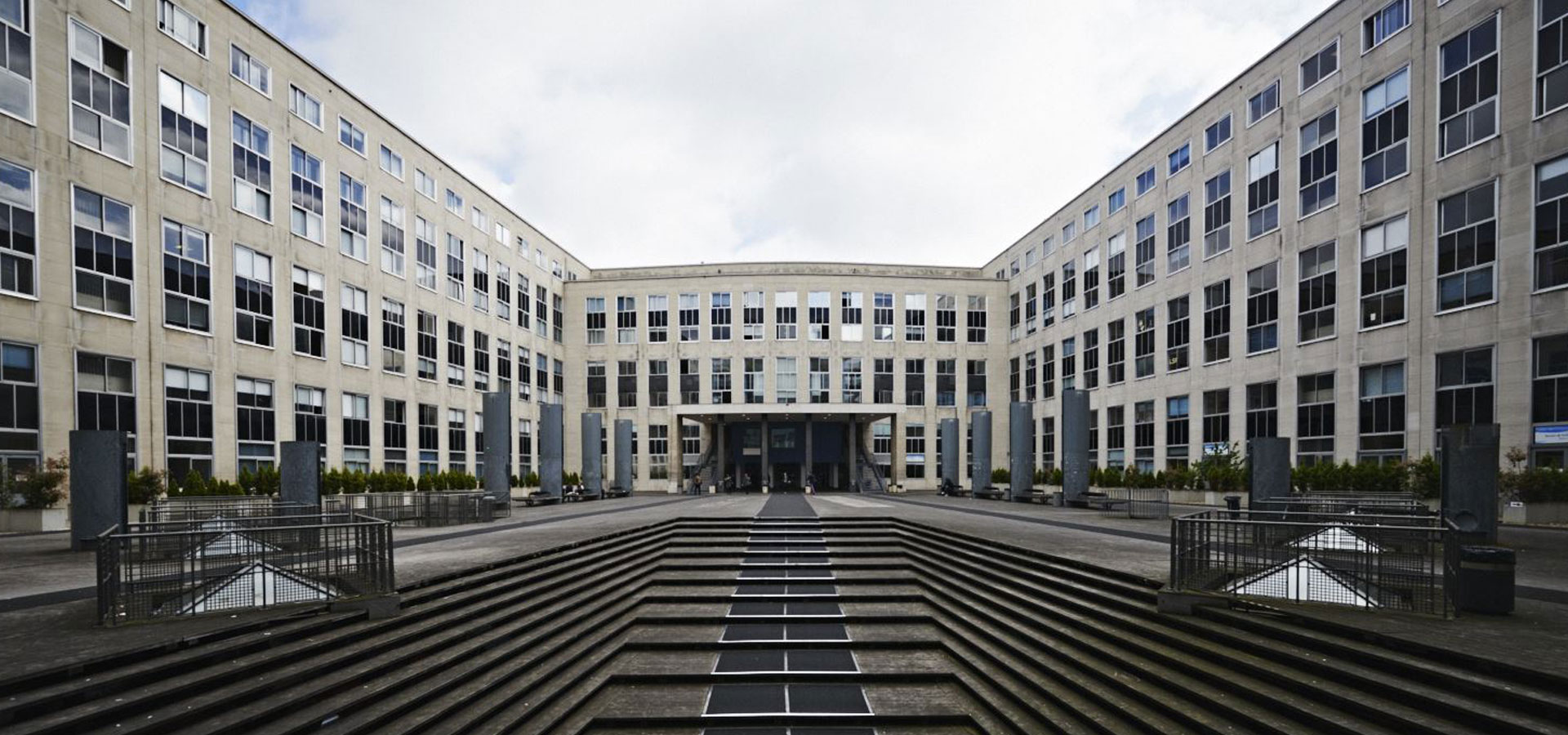 Ce cours faisait partie du Master 1 Mathématiques Appliquées.
This course belongs to the graduate master program MASEF and MATH. It provides a basic introduction to stochastic calculus, namely: semi-martingales, stochastic integral, Itô formula, stochastic differential equantions, Girsanov formula, Feynman-Kac formula, probabilistic representation of the Dirichlet problem.
[PDF 2019-2020 (~120p.)] Rough lecture notes with typos
[PDF 2019-2020] Exam without solutions
[PDF 2019-2020] Exam with solutions
[PDF 2018-2019] Exam without solutions
[PDF 2018-2019] Exam with solutions
[PDF 2019-2020 (~70p.)] Vintage exercises in French without solutions
Short bibliography:

F. Baudoin - Diffusion Processes and Stochastic Calculus, EMS (2014)
J.-F. Le Gall - Brownian Motion, Martingales, and Stochastic Calculus, Springer (2016)
B. Øksendal - Stochastic Differential Equations, Springer (2003)
This course, in collaboration with Joseph Lehec, belonged to the PSL graduate program Master MATH (formerly M2 Mathématiques appliquées - Parcours Analyse et Probabilité). This course provides a modern overview on logarithmic Sobolev inequalities. These inequalities have been the subject of intense activity in the recent decades in relation with the analysis and geometry of Markov processes and diffusion evolution equations. This course is designed to be accessible to a wide audience. It is divided into seven lectures. The examination will consist in reading a research paper in the field and giving a short talk on it.
This course was also given in Universidad de Chile, Santiago de Chile, in fall 2017, as part of the PREFALC program.
[PDF 2017-2018 (~76p.)] Rough lecture notes in collaboration with Joseph Lehec
Short bibliography:

D. Bakry & I. Gentil & M. Ledoux - Analysis and Geometry of Markov Diffusion Operators
G. Royer - An Initiation to Logarithmic Sobolev inequalities
C. Ané et al -

Sur les inégalités de Sobolev logarithmiques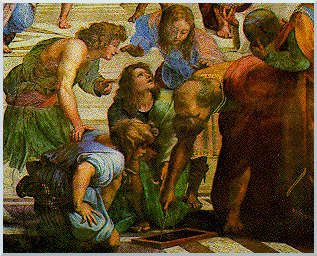 Ce cours faisait partie du M2 Mathématiques appliquées - Parcours Analyse et Probabilité. Il a été dispensé (en anglais) pour la dernière fois en 2014-2015. Les notes de cours ci-dessous sont en français.
This course is divided into 7 lectures of 3 hours. Each lecture is devoted to the study of a particular stochastic model. The selected models may vary from one year to another, and the selection for 2013 included Fisher-Wright models, Random walks models, Galton-Watson branching models, Random matrix models, and Growth-fragmentation models. The examination consists in giving a mini-lecture on an article in the spirit of the course. The course is in English, and some lecture notes in French are available below.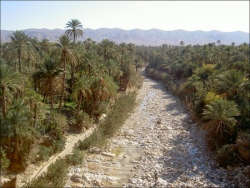 Le cours de Biskra (2006) a été donné en marge d'un colloque sur l'analyse stochastique et ses applications, organisé principalement par Brahim Mezerdi (Université de Biskra) et Boualem Djehiche (KTH Stockholm), deux mathématiciens algériens actifs et enthousiastes. Biskra est une ville des Aurès, aux portes du Sahara, dans l'est algérien. Le cours d'Oran (2011) a été donné conjointement avec Amine Asselah, à l'invitation de Setti Ayad de l'Université d'Oran, pour des étudiants de master d'Oran et de Tlemcen.
L'Aurès est une superbe région montagneuse du nord-est de l'Algérie, aux portes du désert, peuplée de berbérophones : les chaouis. Leur langue ressemble au kabyle mais s'en distingue. Bien entendu, la plupart des algériens, chaouis et kabyles compris, pratiquent l'arabe, et souvent aussi le français. À propos de mathématiques et de langue arabe, saviez-vous que les mots algorithme, algèbre, hasard, et risque viennent de la langue arabe ?
[PDF 2013-04] Résumé sur le phénomène du biais par la taille
[PDF 2013-04] Résumé sur les convergences
Des notes de cours sous forme de livre sont disponibles ici
Ce matériel date de la période 1999-2002, 2003-2005.
[PDF] Texte sur un modèle d'agrégat écrit par S. Blachère (à l'époque à l'Université de Marseille)
[PDF] Texte sur Kaplan-Meier écrit par J.-F. Dupuy (à l'époque à l'Université de Toulouse)
D'autres documents se trouvent sur les pages de F. Malrieu et de G. Stoltz
Les logiciels ou langages Scilab (en perte de vitesse), GNU Octave (libre et compatible Matlab), Julia (performant et à la mode), Python (standard de l'informatique), et GNU R (standard de la statistique)

Quelques liens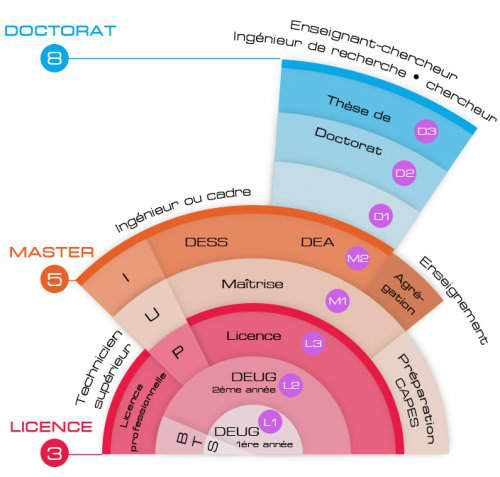 Miscellany
You said Miscellany?

Read & write my name

On my passports and ID cards, my name is written Djalil Chafaï
Read Djalil like you read it in Django Reinhardt (thanks, Jack!!)
Djalil is my first name and Chafaï is my surname (family name)
English speaking people should read my name as Jalil Shaf-i-e
French speaking people should read it as Djèlil Chaf-aille-i
Arabic speaking people may read it directly شاﻓﻌﻲ جلیل
All the rest of the world may read IPA ʃaːfɪʕɪ dʒəlɪl
For (La)TeX you may write

Djalil Chafa\"{\i}

For ArabTeX you may use

^sAfi`iy ^galiyl

For HTML just write

Djalil Chafaï

Numbers
Molecules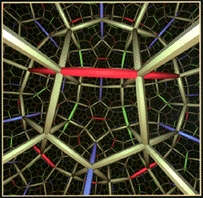 Popular science?

À vrai dire, je n'aime pas beaucoup le terme « vulgarisation » qui a la même racine que le mot péjoratif « vulgaire ». Il faudrait forger un nouveau terme qui signifierait « rendre accessible avec enthousiasme en excitant la curiosité ».

Papers
Computer Science
Probability
Numerical Analysis
Mathematics & Biology
Mathematics & Physics

Le physicien traite les problèmes du véhicule à une roue (la brouette), à deux roues (tilbury ou bicyclette), à trois, à quatre roues. Le mathématicien traite le problème général du véhicule à n roues, n étant entier ou fractionnaire, positif ou négatif, réel ou imaginaire.

Henri Bouasse

Free software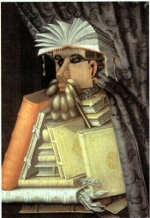 Université Paris-Dauphine 2017-2021
Minds
Europe
Excellence
Literature (or

«lis tes ratures»

)

Michel Houellebecq (1958 - )

Alice posait sur nous ce regard à la fois affectueux et légèrement moqueur des femmes qui suivent une conversation entre hommes, cette chose curieuse qui semble toujours hésiter entre la pédérastie et le duel.

in Soumission p. 58 (2015)
Il avait un cachet intellectuel de droite assez séduisant, me dis-je, ça lui assurait une petite singularité à la fac. On peut laisser parler les gens assez longtemps, ils sont toujours intéressés par leur propre discours, mais il faut quand même relancer de temps en temps, un minimum. in Soumission p. 60 (2015)

Art

Pablo Picasso (1881 - 1973)

La inspiración existe, pero tiene que encontrarte trabajando

(

Inspiration exists, but it has to find you working

) in

Tomás R. Villasante (1994), Las ciudades hablan: identidades y movimientos sociales en seis metrópolis latinoamericanas. p. 264.

Guy Ribes (1948 - )

Comme pour n'importe quel tableau, chaque faux suppose une recherche. Un peintre, qu'il soit faussaire ou non, est, toute sa vie, un étudiant qui se met à l'école de l'art. Je n'ai pas fait un seul Matisse ou un seul Renoir, je les ai faits en dix exemplaires, jusqu'à ce que je comprenne leur nature et leur sens. On ne peut pas créer une œuvre de cette importance du premier coup. On commet des erreurs, on détruit, on recommence...

in Autoportrait d'un faussaire p. 120 (2015)

Mathematicians and physicists
Others

Georges Brassens (1921 - 1981)

Mais sans technique, un don n'est rien ♫ Qu'une sale manie…

in Le mauvais sujet repenti

Antonio Gramsci (1891 - 1937)

I'm a pessimist because of intelligence, but an optimist because of will.

in Letter from Prison (19 December 1929); also attributed to Romain Rolland

Some curiosities
Money