Research
I am currently working on making coffee without breaking the teapot (weak breakfast conjecture).
Markov processes/semigroups, their equilibrium/geometry
Sobolev type inequalities and partial differential equations
Stochastic models and stochastic inverse problems:

Mathematical Biology (pharmacology, biostatistics)
Mathematical Physics (spin systems, interacting particle systems, statistical physics)
Computer Science (data streams processing, queuing)
Earth Science (variational assimilation in meteorology)

Geometric functional analysis, concentration, convexity, isoperimetry
Random matrices, random graphs, and high dimensional phenomena
Boltzmann-Shannon and Voiculescu entropies, information theory
Random structures and algorithms, stochastic simulation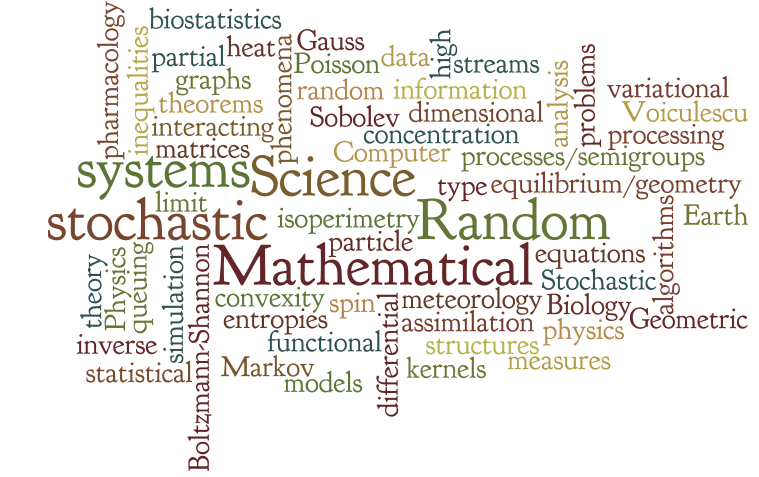 Underlined if contribution to creation or naming or organization.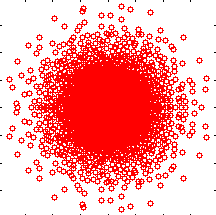 You may read Publications: science, money, and human comedy (on my blog).
Advanced Topics in Random Matrices
Proceedings of the États de la recherche 2014, Société Mathématique de France, held in Institut Henri Poincaré, Paris.
By Florent Benaych-Georges, Charles Bordenave, Mireille Capitaine, Catherine Donati-Martin, Antti Knowles
Edited by Florent Benaych-Georges Djalil Chafaï, Sandrine Péché, and Béatrice de Tilière


Panoramas et Synthèses

53, Société Mathématique de France (SMF), (2018) xii+204p.
Buy this book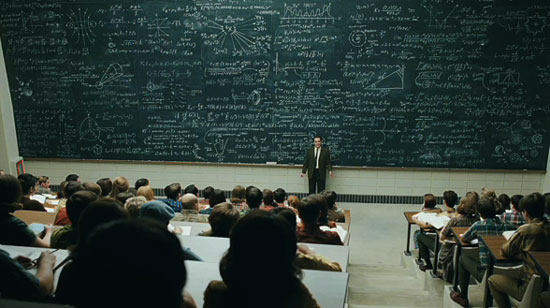 Many of these documents are (un)published in the prestigious Journal of Unpublished Results.
Dynamics of a planar Coulomb gas
ICERM Semester Program on "Point Configurations in Geometry, Physics and Computer Science" (2018) [Vidéo]
Matrices aléatoires
Colloquium du laboratoire de Mathématiques d'Orsay (2016) [Vidéo]
Au bord de certains systèmes de particules en interaction issus ou inspirés par des modèles de matrices aléatoires
Séminaire de mathématiques appliquées du Collège de France (2016) [Vidéo]
The circular law
AMS Short course in San Diego (2013) [Talk slides PDF]
In collaboration with Charles Bordenave [Lecture notes PDF]
Processus des restaurants chinois et loi d'Ewens
Écrit avec Yan Doumerc et Florent Malrieu [PDF]
Paru dans RMS (ex Revue de Mathématiques Spéciales) vol. 123 n°3 (2013)
About non-Hermitian random matrices
Talk slides (Cargèse, 2014) [PDF]
About confined particles with singular pair repulsion
Talk slides (Toulouse, 2014) [PDF]
About the spectral analysis of large random Markov kernels
Rough talk notes (2012) [PDF]
Quelques mots sur l'inégalité de concentration de Azuma-Hoeffding
Notes d'exposé (2012) [PDF]
Planches d'exposé (2014) [PDF]
Graphes et matrices aléatoires - Quelques aspects
Planches d'exposé MAP-432 à l'École Polytechnique (2012) [PDF]
Matrices aléatoires - Quelques aspects
Planches d'exposé (2011) [PDF]
Autour du théorème central limite
Planches d'exposé (2011) [PDF]
Singular values of random matrices
Rough lecture notes (2009) [PDF]
Dimension d'entropie, d'après Guionnet and Shlyakhtenko
Notes d'exposé (2008) [PDF]
Questions/réponses simples de calcul stochastique
Notes pédagogiques (2008) [PDF]
Random projections, marginals, and moments
Rough expository notes (2007) [PDF]
Inégalités de Poincaré et Gross pour mesures de Bernoulli, Poisson, et Gauss
Notes d'exposition (2005) [HAL]
Quelques mots sur l'entropie
Notes incomplètes (2002, 2005) [PDF]
Sur certaines mesures produit conditionnées
Notes d'exposé (2005) [PDF]
Covariance de modèles d'interface et marches aléatoires en environnement aléatoire
Notes d'exposé (2002) [PDF]
Un petit peu de grandes déviations
Exposé au séminaire étudiant (1999) [PDF]
C'est lors de cet exposé qu'a germé l'idée d'écrire un livre collectif sur les inégalités de Sobolev logarithmiques, en suivant l'exemple du mémoire collectif « Grandes déviations sans larmes » écrit par des doctorants du laboratoire quelques années plus tôt. Notre projet a pris forme en février 1999, par un exposé, le premier d'une liste de dix, au groupe de travail du laboratoire. Le premier jet de notre manuscrit collectif était dans nos valises lors de l'école d'été de Saint-Flour 1999 ! S'en est suivi un long travail et maintes péripéties…
Elementary proof of inequalities on paths space for Lévy processes
Short note (2002) [PDF]
Covariance matrices with prescribed null entries
In collaboration with Didier Concordet
Rough technical report (2006) [PDF]
A note on functional inequalities for some Lévy processes
In collaboration with Florent Malrieu
Short note (2002) [PDF]
Extended by Ivan Gentil and Cyril Imbert in two published papers: (2008) [HAL] and (2009) [HAL]
Contributions à l'étude de modèles biologiques, d'inégalités fonctionnelles, et de matrices aléatoires
Mémoire d'habilitation à diriger des recherches (2008) [TEL]
Sur les inégalités de Sobolev logarithmiques en théorie de l'information et pour des systèmes de spins conservatifs en mécanique statistique
Mémoire de Doctorat (2002) [TEL]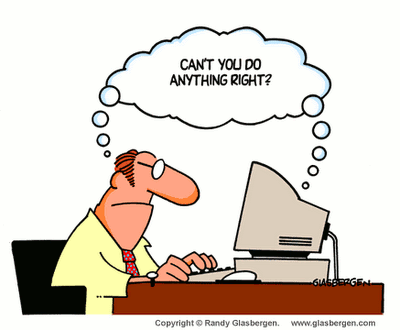 Enseignement

(teaching, mostly in French)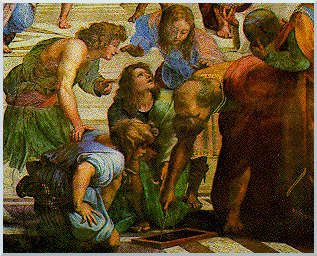 Ce que l'on conçoit bien s'énonce clairement et les mots pour le dire arrivent aisément, N. Boileau, L'art poétique (1674) Chant I. J'ajouterais quant à moi que la réciproque n'est pas forcément juste. Méfiez vous des beaux parleurs !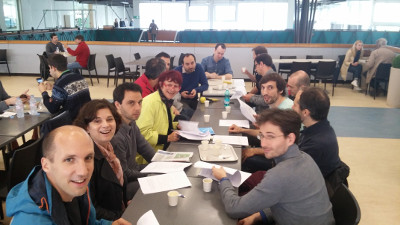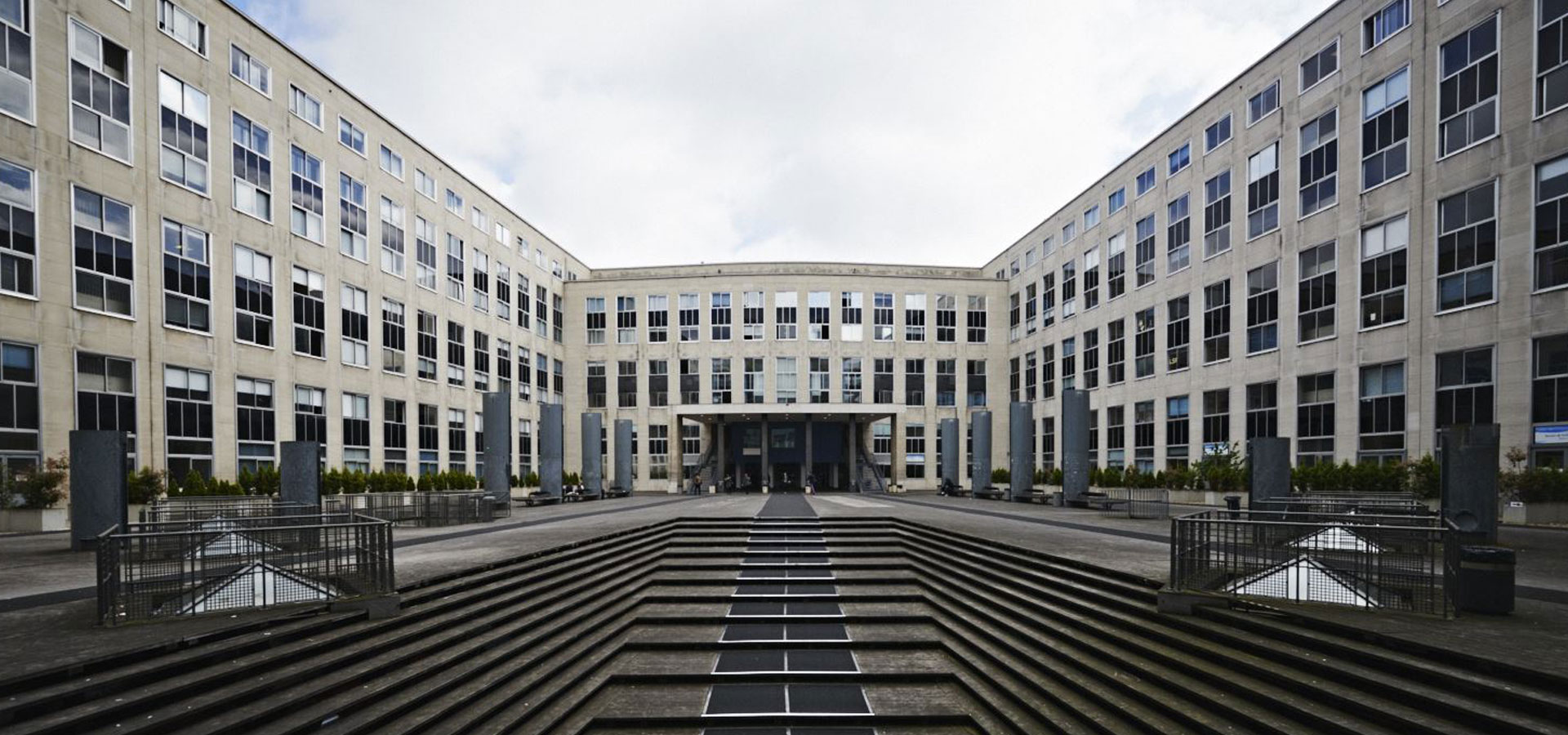 Ce cours faisait partie du Master 1 Mathématiques Appliquées.
This course belongs to the graduate program Master MASEF, and to the PSL graduate program Master MATH. It provides a basic introduction to stochastic calculus, namely: semi-martingales, stochastic integral, Itô formula, stochastic differential equantions, Girsanov formula, Feynman-Kac formula, probabilistic representation of the Dirichlet problem.
Short bibliography:

F. Baudoin - Diffusion Processes and Stochastic Calculus, EMS (2014)
Ph. Protter - Stochastic integration and differential equations, Springer (2005)
N. Ikeda and S. Watanabe - Stochastic Differential Equations and Diffusion Processes, North-Holland (1989);
I. Karatzas and S. E. Shreve - Brownian Motion and Stochastic Calculus, Springer (1991);
J.-F. Le Gall - Brownian Motion, Martingales, and Stochastic Calculus, Springer (2016);
D. Lamberton and B. Lapeyre - Introduction to Stochastic Calculus Applied to Finance, Chapman (2008);
H. P. McKean - Stochastic Integrals, AMS (2005);
D. Revuz and M. Yor - Continuous Martingales and Brownian Motion, Springer (1999);
D. W. Stroock and S. R. S. Varadhan - Multidimensional Diffusion Processes, Springer (2006)
B. Øksendal - Stochastic Differential Equations, Springer (2003)

[PDF 2018-2019 (~100p.)] Rough lecture notes, check for updates!
[PDF 2018-2019 (~71p.)] Vintage exercises in French without solutions
This course, in collaboration with Joseph Lehec, belonged to the PSL graduate program Master MATH (formerly M2 Mathématiques appliquées - Parcours Analyse et Probabilité). This course provides a modern overview on logarithmic Sobolev inequalities. These inequalities have been the subject of intense activity in the recent decades in relation with the analysis and geometry of Markov processes and diffusion evolution equations. This course is designed to be accessible to a wide audience. It is divided into seven lectures. The examination will consist in reading a research paper in the field and giving a short talk on it.
This course was also given in Universidad de Chile, Santiago de Chile, in fall 2017, as part of the PREFALC program.
Short bibliography:

Analysis and Geometry of Markov Diffusion Operators by Bakry, Gentil, Ledoux
An Initiation to Logarithmic Sobolev inequalities by Gilles Royer

Sur les inégalités de Sobolev logarithmiques

by Cécile Ané et al.

[PDF 2017-2018 (~76p.)] Rough lecture notes in collaboration with Joseph Lehec
Ce cours faisait partie du M2 Mathématiques appliquées - Parcours Analyse et Probabilité. Il a été dispensé (en anglais) pour la dernière fois en 2014-2015. Les notes de cours ci-dessous sont en français.
This course is divided into 7 lectures of 3 hours. Each lecture is devoted to the study of a particular stochastic model. The selected models may vary from one year to another, and the selection for 2013 included Fisher-Wright models, Random walks models, Galton-Watson branching models, Random matrix models, and Growth-fragmentation models. The examination consists in giving a mini-lecture on an article in the spirit of the course. The course is in English, and some lecture notes in French are available below.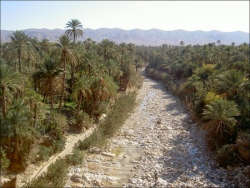 Le cours de Biskra (2006) a été donné en marge d'un colloque sur l'analyse stochastique et ses applications, organisé principalement par Brahim Mezerdi (Université de Biskra) et Boualem Djehiche (KTH Stockholm), deux mathématiciens algériens actifs et enthousiastes. Biskra est une ville des Aurès, aux portes du Sahara, dans l'est algérien. Le cours d'Oran (2011) a été donné conjointement avec Amine Asselah, à l'invitation de Setti Ayad de l'Université d'Oran, pour des étudiants de master d'Oran et de Tlemcen.
L'Aurès est une superbe région montagneuse du nord-est de l'Algérie, aux portes du désert, peuplée de berbérophones : les chaouis. Leur langue ressemble au kabyle mais s'en distingue. Bien entendu, la plupart des algériens, chaouis et kabyles compris, pratiquent l'arabe, et souvent aussi le français. À propos de mathématiques et de langue arabe, saviez-vous que les mots algorithme, algèbre, hasard, et risque viennent de la langue arabe ?
[PDF 2013-04] Résumé sur le phénomène du biais par la taille
[PDF 2013-04] Résumé sur les convergences
Des notes de cours sous forme de livre sont disponibles ici
Ce matériel date de la période 1999-2002, 2003-2005.
[PDF] Texte sur un modèle d'agrégat écrit par S. Blachère (à l'époque à l'Université de Marseille)
[PDF] Texte sur Kaplan-Meier écrit par J.-F. Dupuy (à l'époque à l'Université de Toulouse)
D'autres documents se trouvent sur les pages de F. Malrieu et de G. Stoltz
Les logiciels ou langages Scilab (en perte de vitesse), GNU Octave (libre et compatible Matlab), Julia (performant et à la mode), Python (standard de l'informatique), et GNU R (standard de la statistique)

Quelques liens