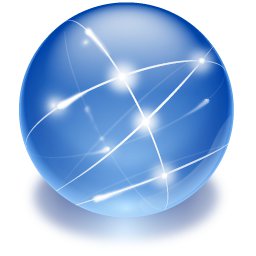 Cette année l'université Paris-Dauphine a migré vers Office 365, un bouquet de services numériques dans les nuages proposé par la société Microsoft. Le bouquet comprend entre beaucoup d'autres choses la messagerie en ligne Outlook, le disque virtuel OneDrive, et la suite bureautique Office en ligne. Ce changement a été globalement bien accueilli par les usagers : ces derniers sont déjà pour beaucoup d'entre eux gros utilisateurs des logiciels de la suite bureautique Office, sur Mac ou PC. Les réticents se trouvent sans surprise essentiellement dans les laboratoires d'informatique et de mathématiques, bien que le taux de pénétration de Gmail et de Dropbox dans ces communautés soit élevé.
Concrètement, le bouquet de services Office 365 fourni par l'université propose plus de sécurité, de fiabilité, et de fonctionnalités que la solution précédente, et pèse moins sur le budget. Malgré tout, beaucoup de bêtises sont dites à propos de Office 365, souvent par ignorance et par pensée réflexe. Voici quelques (contre)-points. La direction du numérique a également mis en ligne une liste de questions fréquemment posées sur les raisons du choix de Office 365 Education à Dauphine.
Pourquoi Outlook alors que je peux utiliser mon compte Gmail. S'il s'agit d'un compte Gmail gratuit, alors il faut savoir que dans ce cas Google compense en se servant de vos données à des fins commerciales, tandis que le compte Outlook sur Office 365 fourni par l'université n'est pas un produit gratuit : la confidentialité de vos données est garantie contractuellement. De plus Google ne garantit pas la localisation géographique de ses serveurs pour l'instant tandis que Microsoft garantit que les siens sont en Europe et qu'ils seront en France en 2018. Enfin le compte Outlook sur Office 365 fourni par l'université est intégré à un bouquet de services et cela fait gagner en productivité, ne serait-ce que pour l'agenda partagé sur le webmail ! Bien entendu, tout cela n'empêche pas d'avoir un compte gratuit personnel chez Google en parallèle.
Pourquoi OneDrive alors que j'ai Google Drive et/ou Dropbox. Voir question précédente. Rien n'empêche de les utiliser tous pour s'adapter aux multiples communautés et usages.
Pourquoi OneDrive alors que le CNRS propose le logiciel libre ownCloud. Il ne faut pas confondre logiciel et service. Le CNRS propose un service ownCloud, c'est-à-dire des serveurs faisant fonctionner ce logiciel. Ce service ne concerne que les chercheurs des laboratoires CNRS, et ne sera donc jamais accessible à toute l'université. D'autre part les organisations de taille relativement modeste comme les universités ont des difficultés à assurer des services numériques massifs à prix modique avec un haut niveau de disponibilité et de sécurité, et c'est la raison pour laquelle il est avantageux pour elles de se tourner vers les offres de services dans les nuages comme Office 365. Par manque de vision et d'ambition, la France et plus généralement l'Europe ont malheureusement raté le virage de l'informatique dans les nuages.
Microsoft, c'est mal. Microsoft pâtit d'une mauvaise image dans certaines communautés. Pourtant, aussi bien techniquement que fonctionnellement, Office 365 n'a rien à envier à son concurrent G Suite de Google. D'autre part Microsoft n'est pas plus ou moins recommandable que Google, Apple, Facebook, ou Amazon (GAFAM). Enfin la position de Microsoft par rapport aux logiciels libres en général et par rapport à Linux en particulier est aujourd'hui celle des autres GAFAM. Oui, les GAFAM sont toutes nord américaines, et on ne peut que regretter que la France et l'Europe ne soient pas parvenues à construire une industrie du numérique.
L'informatique dans les nuages, c'est mal. L'électricité et les vaccins aussi, au fond. Plus sérieusement, à titre personnel, je fais partie de ceux qui rêvaient de l'informatique dans les nuages au siècle dernier sans comprendre pourquoi cela mettait tant de temps à arriver !
J'ai un contrat avec un concurrent de Microsoft alors Oulook… Le jour où vous aurez un contrat avec le concurrent de Cisco Systems, géant des équipements réseau, il vous sera difficile d'éviter les routeurs Cisco. Plus sérieusement, la meilleure réponse à la question de la haute confidentialité est la cryptographie. PGP/GPG, Tor, et Wikileaks vous montrent l'exemple.
Outlook est vraiment mauvais en SMTP et IMAP. Examinez à nouveau votre configuration, c'est souvent à ce niveau que se situe le problème. À titre personnel, j'utilise ces services notamment via Postfix et OfflineIMAP sur des machines Debian GNU/Linux et cela fonctionne. Si votre problème persiste, tentez de changer de client, d'utiliser le Webmail, ou d'opter pour un client/plugin Exchange comme Mailspring ou Evolution. Le protocole Exchange a l'avantage de synchroniser à la fois courrier, agendas, contacts, et plus !
Outlook et GNOME sous Debian GNU/Linux. Ajoutez un compte en ligne de type Microsoft Exchange (*) dans les paramètres de GNOME et installez le client Evolution avec support Exchange (sudo apt-get install evolution-ews). Idem pour votre éventuel compte Google Gmail.
(*) À titre d'exemple, mes paramètres sont les suivants :
Email: chafai@ceremade.dauphine.fr
Identifiant: dchafai@dauphine.fr
Serveur: outlook.office365.com
An alternative is to use Davmail to convert EWS into IMAP or POP3.
Outlook gère mal le format iCalendar. C'est faux, et c'est facile à utiliser sur le webmail ! Pour les moins dégourdis, voici par exemple une vidéo didactique sur l'export et sur l'import.
L'antispam de Outlook est moins bon que celui de Gmail. C'est faux. Microsfot comme Google sont très efficaces car plusieurs milliers d'ingénieurs travaillent pour assurer ces services pour des centaines de millions d'utilisateurs. L'antispam de Office 365 fourni par l'université semble même plus efficace que celui du service Gmail gratuit. Ces performances sont aussi dues à l'usage systématique de technologies antispam comme SPF, DKIM, DMARC, etc.